The Style Council 30 years on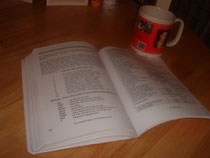 2013 will be the 30th anniversary of The Style Council. A few ideas have been put forward, and though unlikely to see release please comment if you can think of anything to commemorate the 30th year. ie Deluxe Introducing, Cafe Bleu? 
Wholepoint will look to release an updated 3rd edition of Mr Cool's Dream as the hardback went out of print 2 years ago and there have been many requests.  This will more than likely be a paperback edition.